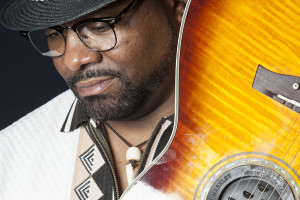 Wayne D. of Da. Bass.ics is a multi-genre, multi-instrumentalist song writer whose main instrument is the bass.  He has deep roots in funk, jazz, R&B, gospel and go-go, that can be felt in his live playing and recordings.  He has been playing music since age 8 and got his first bass at age 14.  His biggest musical influences are Marvin Gaye, Aretha Franklin, Stevie Wonder and Donnie Hathaway.  However, his biggest influences on bass are Larry Graham, Marcus Miller, Aaron Mills (of Cameo fame), James Jamerson and two of the greatest bassist from the D.C. area, Mike Neal and the late Glenn Ellis.  He enjoys playing music of all kinds as long as it has a groove and tells a story.  He has had the pleasure to either perform and/or record with Citilites, the legendary Pookie Hudson & the Spaniels, The Choice Four, The Midnight Movers, The Soul Patrol, Proper Utensils, Miracle, Grenique, Signature Live, Suttle Thoughts, Maiesha Rashad of the Hiphuggers fame and a host of others.
His passion and love for the bass can been felt and heard anytime he straps on his axe.  His regards for the "groove" is second to none.
——–"I present and perform music from different eras, which allows me to incorporate my unique sound while still staying true to the style of that particular era".